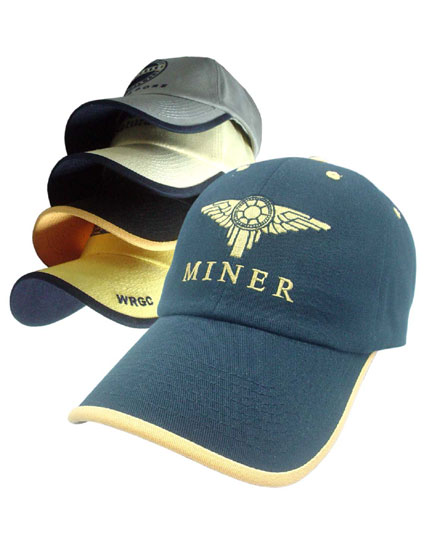 TRIM CAP

TRIM IS THE EDGE AROUND THE PEAK OF THE CAP. YOU CAN MATCH THE EYELETS AND BUTTON COLOR WITH THE TRIM COLOR. AVAILABLE IN ALL OUR MATERIALS.
COLOURS AVAILABLE TO MIX ARE: KHAKI, OC BURGUNDY, SLATE, ORANGE, OC KHAKI, ROYAL, L.YELLOW, STONE, MINT, LILAC, NAVY, OLIVE, PURPLE, HUNTER, DARK PINK, LIGHT BLUE TEAML, RED, YELLOW, CREAM, WHITE, COCOA, MUSTARD, GRAY, BROWN, D.GREEN, BLACK

Example of colours, you can mix and match colours as you please.